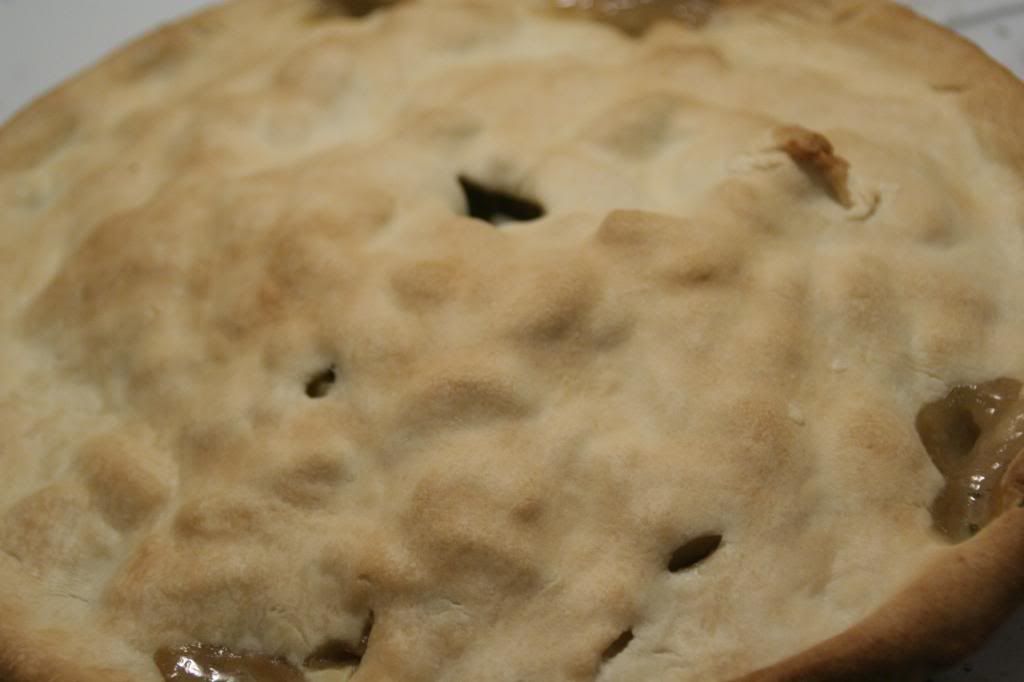 I recently tried out a great cookbook,
Cook without a Book: Recipes and Techniques for Part-Time and Full-Time Vegetarians.
I really enjoyed flipping through the book because the recipes are "choose your own adventure" style--she gives a list of veggies and the instructions to choose two and a basic recipe as well as her favorite combos.
It was nervously that I made this one, though, because my husband isn't super into all veggie meals (although there are many he has really enjoyed) and is not a fan of chicken pot pie, but this ended up being really tasty. The boys weren't super crazy about the onions in there, but when I told them they are leeks, not onions, they were ok with it.
I really enjoyed this one, and my husband was pretty pleased with it too (I don't get why he isn't a fan of chicken pot pie--yummy goodness wrapped in a pie crust; how could you go wrong?) I used prewashed leeks, since I know that leeks have to be cleaned in a very particular way and it also made my life ever so slightly easier with all the slicing too.
Onion
1lb red potato, cut into quarters
2 carrots, sliced 1/2 inch
2 celery ribs, sliced 1/2 inch
1/2lb sliced cremini mushrooms
4T olive oil
3/4t dried tarragon
salt and pepper to taste
1c evaporated milk
1/4c flour
3T dry sherry
1/4c grated Parmesan
1/4c frozen peas
One 9 inch refrigerated pie crust
Preheat your oven to 425.
Toss all the produce with 2T olive oil, 1/2t herb, and some salt and pepper. Spread evenly on a baking sheet (lined with foil or silpat). Roast in the oven until tender, stirring occasionally, about 20 minutes. Remove from oven.
Meanwhile, combine the broth and milk in a microwave safe bowl for about 3 minutes or until steaming.
Heat 2T oil in a Dutch oven over medium heat. Whisk in flour and 1/4t tarragon; cook over heat about 1 minute or until golden. Add in milk mixture, whisking until sauce boils and thickens. Add in sherry and cheese; season with salt and pepper.
Add the sauce and frozen peas to the veggie mixture. Pour it all into a 9 inch pie plate. Cover this with the pie crust and seal (if you're me) or flute (if you have talent); cut some holes on top to vent the steam. Bake until bubbly, 25-30 minutes.
Let cool then enjoy!